Release Notes: Quarter 3, 2023
ProLink Solutions is pleased to announce a Procorem release.
User Acceptance Testing (UAT) Build: August 17, 2023

Production Build: September 14, 2023
In this release, we fixed issues related to the "type ahead" predictive text when adding a collaborator. Now when you begin typing a name on the Add Collaborator page, the system shows a scroll bar if more than eight results are returned. In addition, the suggested results are sorted by First Name, then Last Name.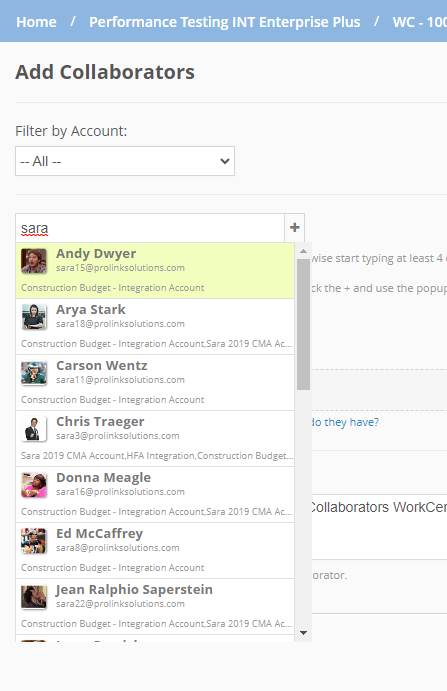 In addition, we fixed issue 21176 so that the Role drop-down list for each WorkCenter shows the "Default Role" by default when system administrators go to add a user to WorkCenter(s) through People & Permissions.