Procorem Release Notes: May 14, 2019
ProLink Solutions is pleased to announce a Procorem release. The main changes are described below. 
Procorem

Account WorkCenters' Drop-Down
This change was a ProLinkHFA User Group feature request.
For each Procorem account, you can select whether to view all WorkCenters for the account (if you are an administrator) or only the WorkCenters where you are a collaborator. The view defaults to "My WorkCenters." Now, if you change the view to "All WorkCenters," the selection is applied and saved, even when you log out and back into Procorem.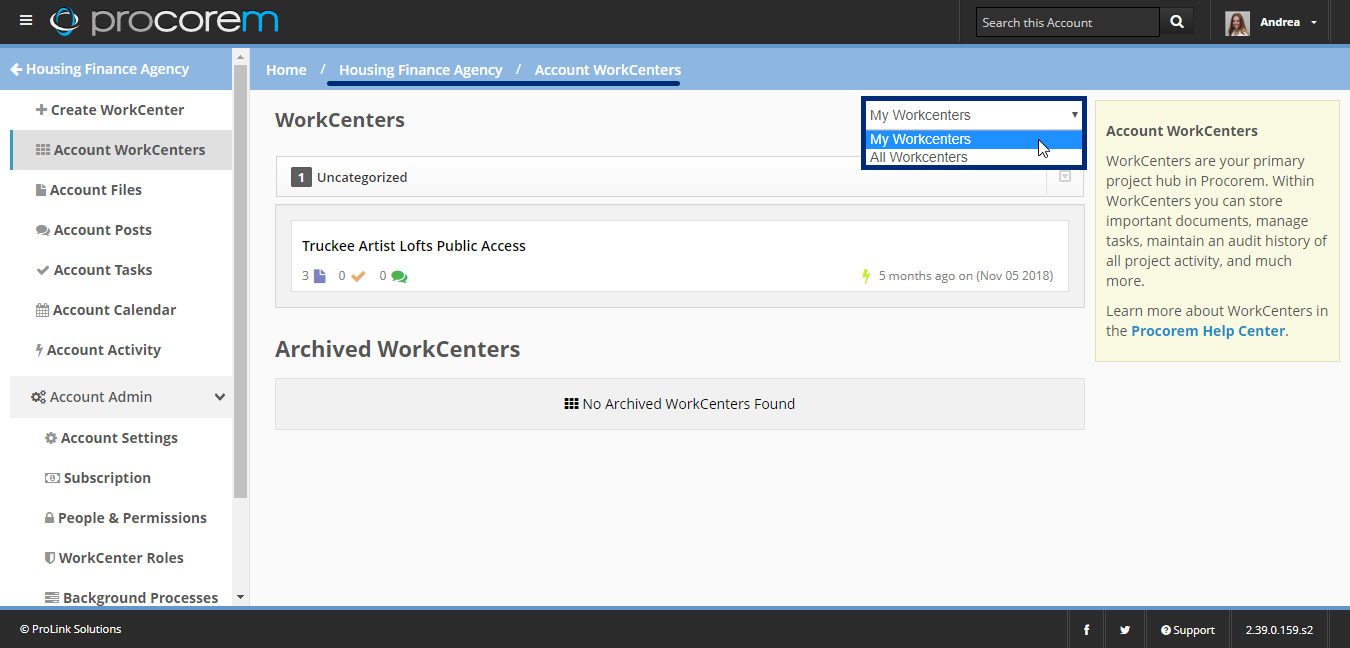 If you have multiple accounts, you need to set your view preference for each account.
File Status and Type Sorting
The values in the Status and Type lists on the File Details and File Upload pages are now sorted alphabetically.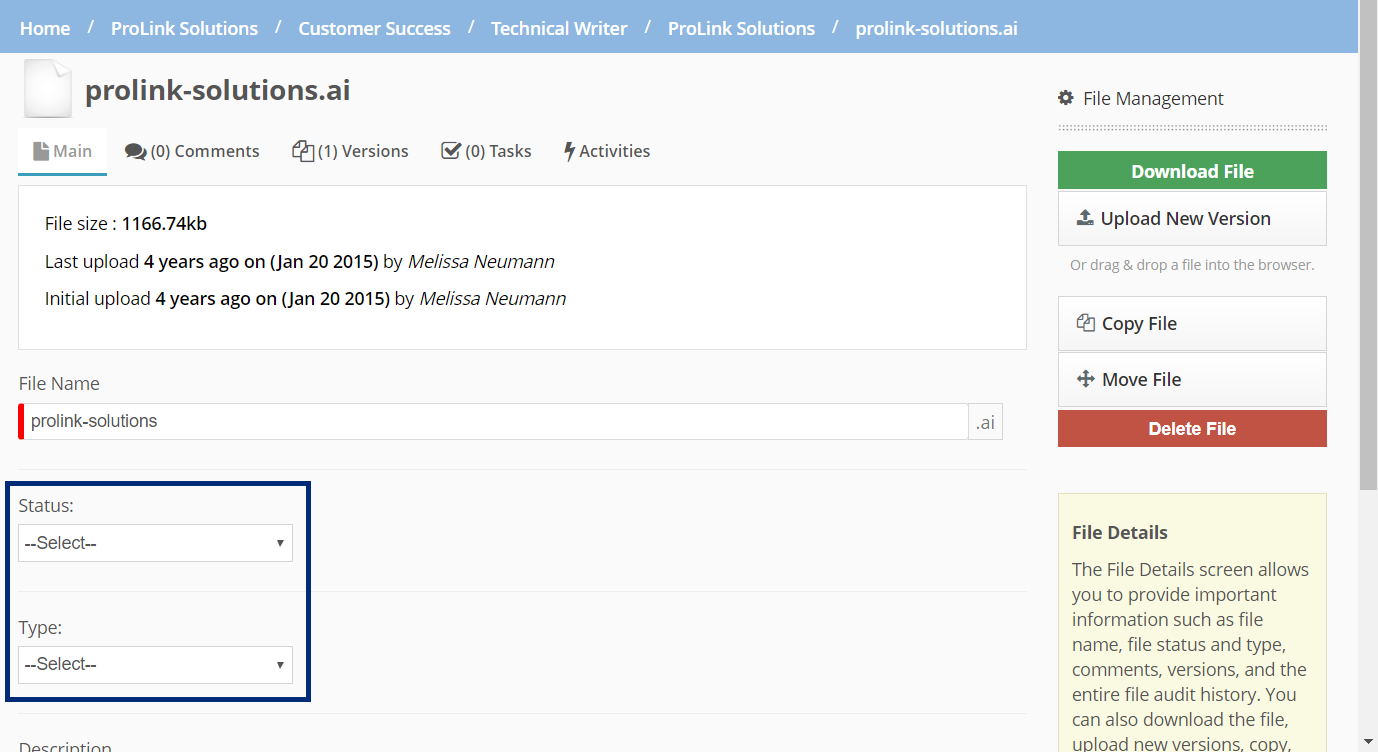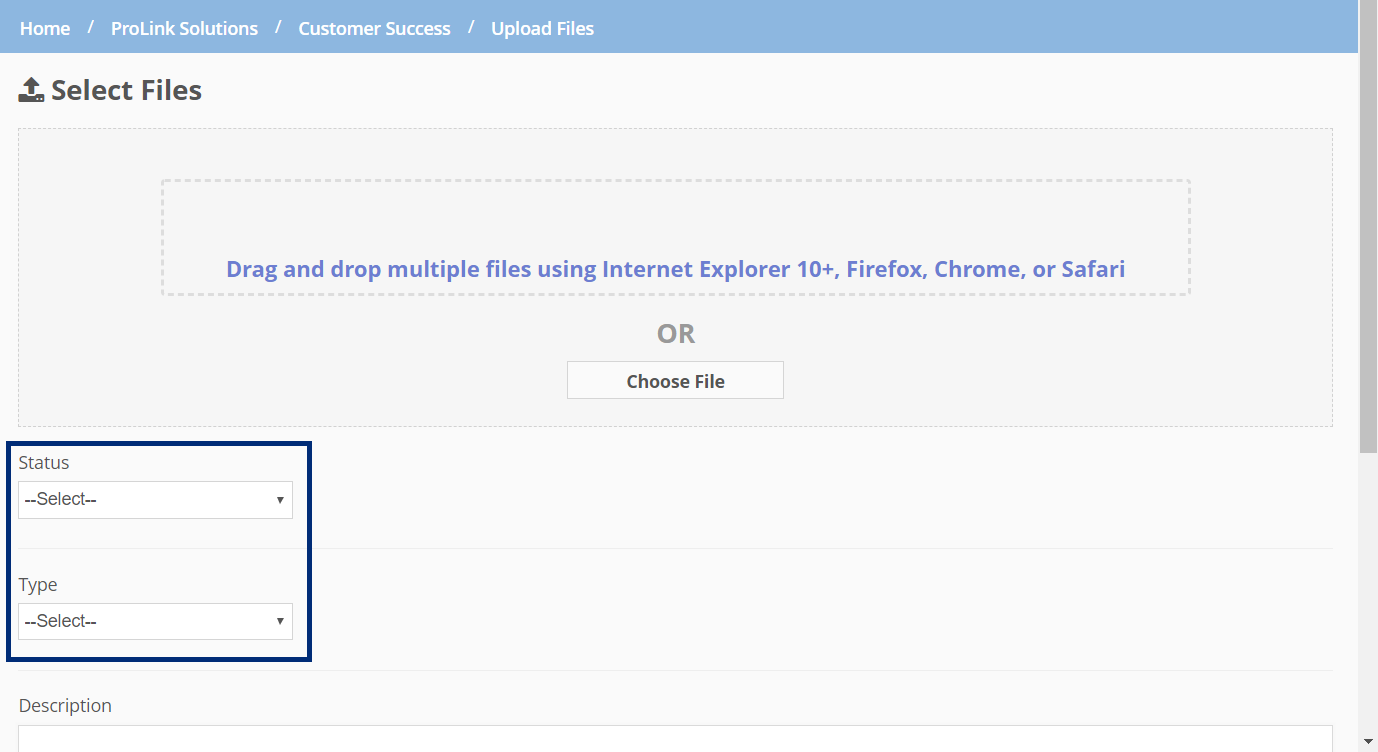 Compliance Application Updates
The application's default name is now Tenant Income Certification Application. Administrators can define the name of the application for the agency in the account app settings within Account Admin (in the same place you define the submission deadline date).
In addition, we made a number of changes to improve the user's experience navigating the application.
The main Compliance - All Periods screen includes a new View Tenant Events button, which takes you into the tenant events summary for the compliance year selected.
When you click Validate Tenant Events, the application shows a spinner icon to let you know the application is working.
When you access a particular tenant event for a particular unit, the information is now grouped on tabs: Tenant Event, Household Members, Household Income, and Household Income from Assets. On the main Tenant Event tab, the fields are organized into two columns. In addition, required fields are grouped at the top of the screen.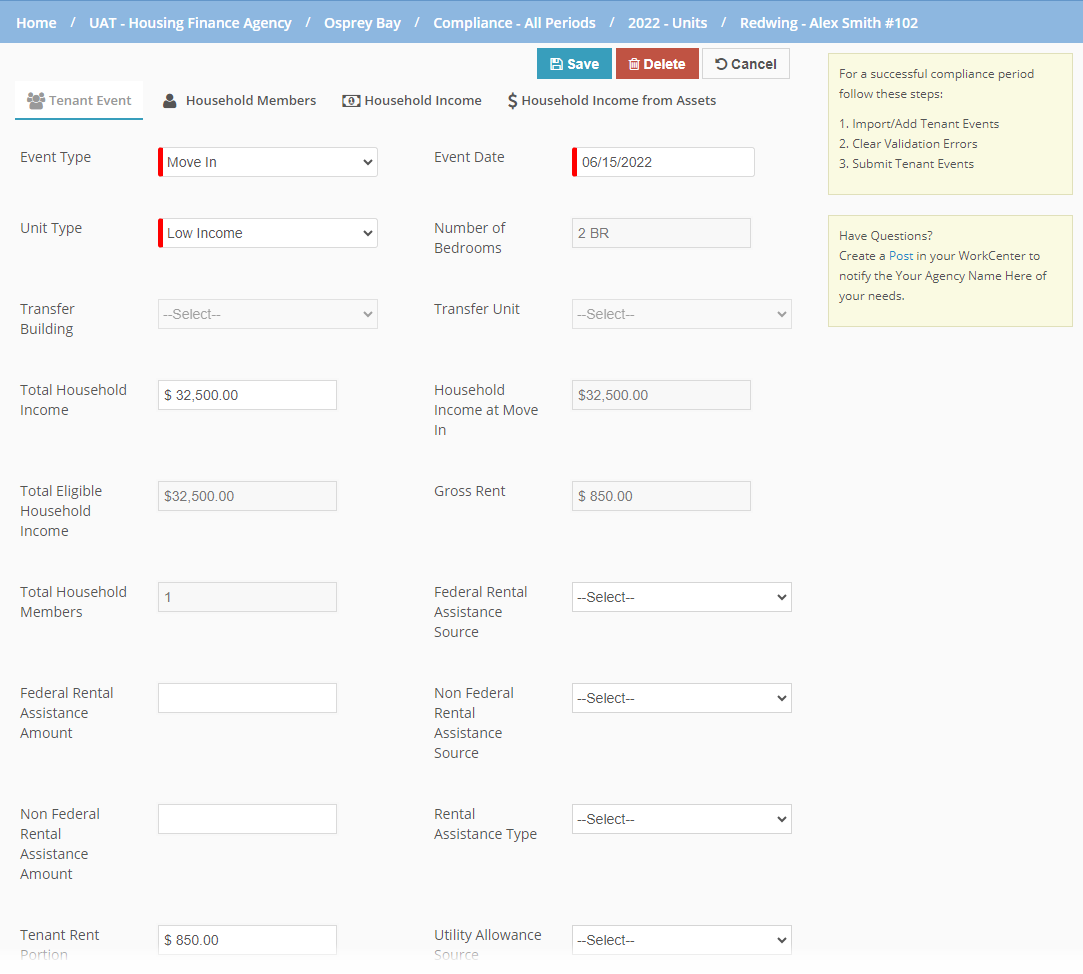 The Add button labels for the Household Members, Household Income, and Household Income from Assets grids have been renamed to include the grid name. For example, click Add Household Member to add a new member in the Household Members grid.
If you uploaded a file, and then uploaded a new version of the same file, the application showed the file size as the combined value of both versions. This has been corrected to show the file size of the latest version. We also fixed an issue that occurred with very large files with multiple versions.