Procorem Release Notes: August 7, 2019
ProLink Solutions is pleased to announce a Procorem release. The main changes are described below. 
Procorem

WorkCenter Announcements
The system administrator can define announcements to be displayed in a banner format on all WorkCenter pages for WorkCenters in a particular category.
The Account Settings page includes a new Announcements tab, where you can see active announcements as well as add new ones. If you do not define an expiration date, the announcement is displayed indefinitely.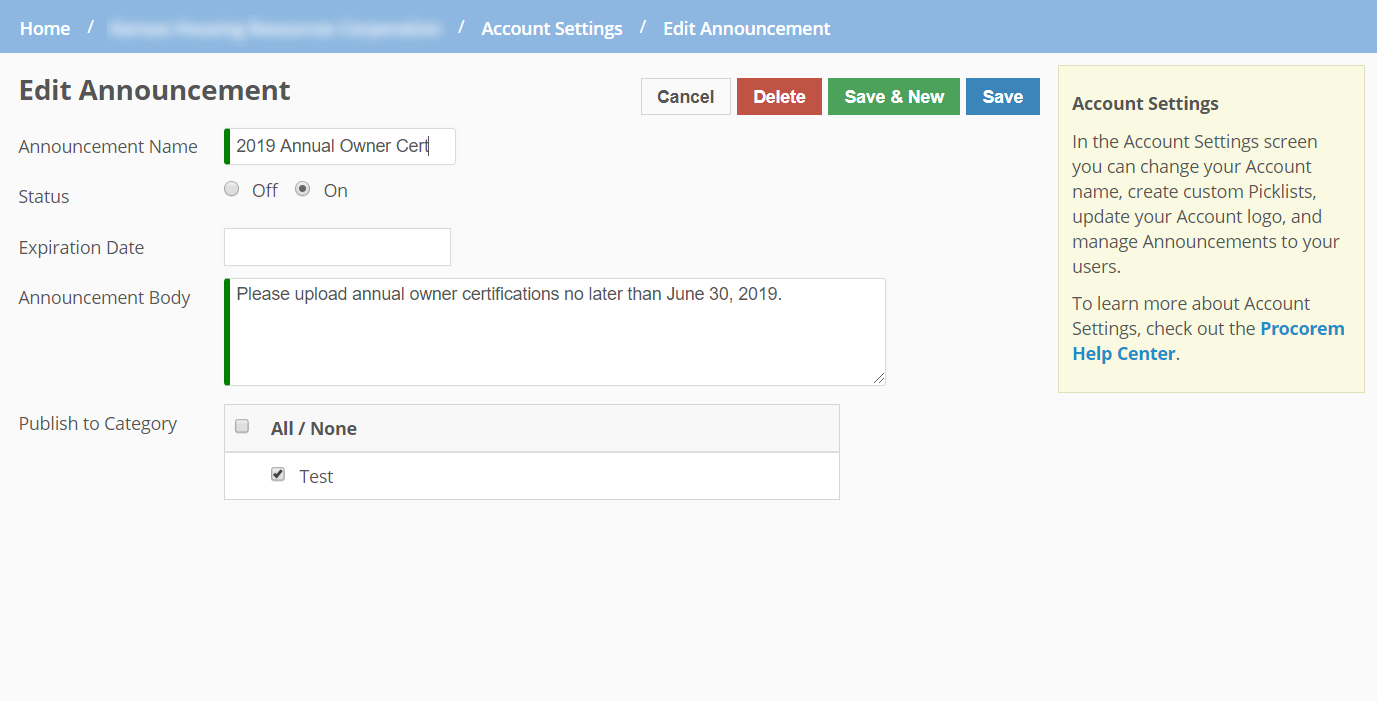 For announcements to be displayed, a WorkCenter must have a category defined, and then the administrator selects the category or categories to which the announcement applies. You set up category values through Account Settings, and then define the category for a WorkCenter through WorkCenter Settings.
Procorem users can dismiss the announcement by clicking X. Once dismissed, the announcement is no longer displayed in the browser for that session.

We addressed the following issues:
PLS Support Ticket 668—When you archive more than four WorkCenters in a category, the category name is incorrect. This has been fixed.

PLS Support Ticket 1781—Within WorkCenter tasks, the Show Completed/Hide Completed toggle hides all tasks. The WorkCenter task filtering has been fixed.

PLS Support Ticket 1804—When you navigate away from the Post screen, download a file, and then navigate back to the Post screen, the cursor is unavailable and you cannot update the post. This has been fixed.