The Account WorkCenter view is the best place to see all the WorkCenters you are a collaborator on under an individual account.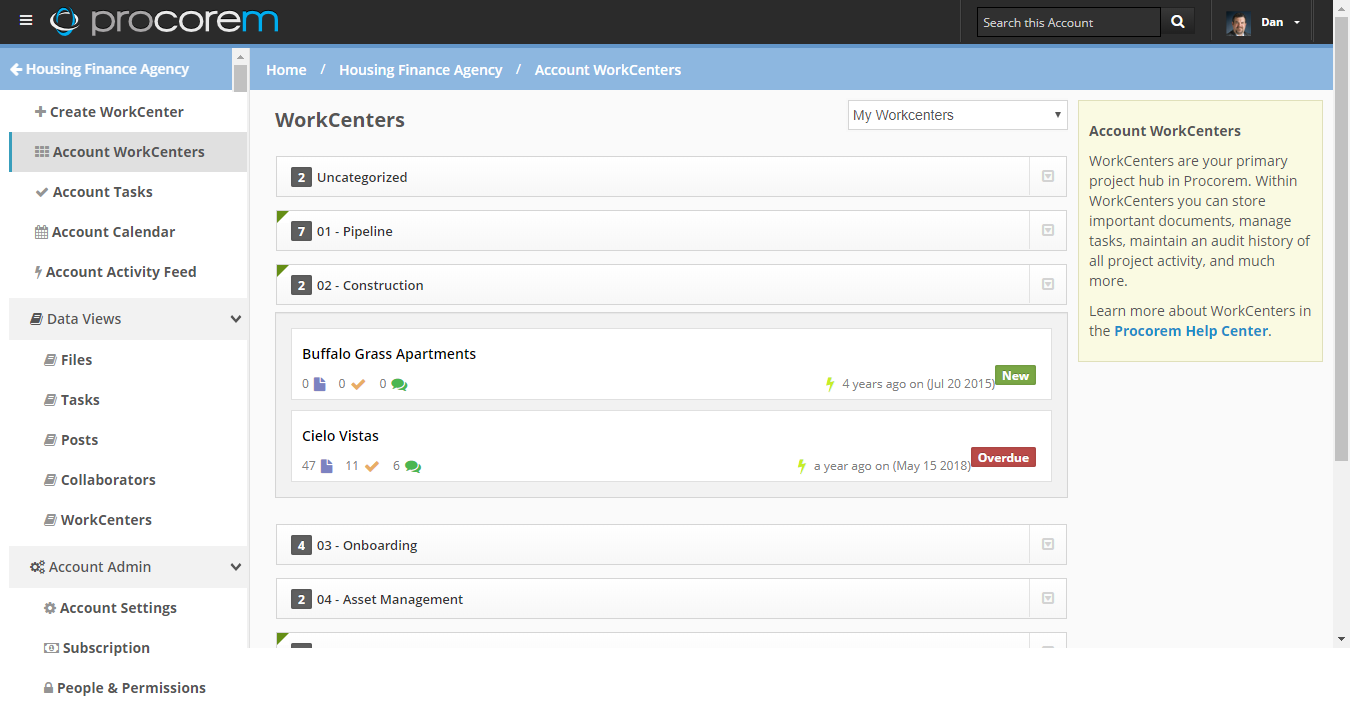 Here you will see your WorkCenters organized by the WorkCenter Categories you have selected in the WorkCenter Picklist (To learn more about Procorem Picklists, check out the Account Settings section of the Procorem Help Center). Standard users will only be able to see the WorkCenters for which they are a member while Account Administrators and WorkCenter Administrators can toggle between their WorkCenters and all WorkCenters using the drop-down list in the upper right of the screen.
From the Account WorkCenter screen, you can click directly into the individual WorkCenter by selecting the correct category and the desired WorkCenter associated with that category. From this section you will also be able to see notifications that there are overdue or new tasks.