Procorem's pricing structure is designed to provide flexibility and control to our clients. Each pricing package contains a variety of different features and capabilities. Some of our clients just need the base package while others find value in some of the enterprise capabilities provided in the higher level packages. For a complete listing of our packages please see the Procorem Pricing page.
As with all Account Settings & Configuration pages, you can easily access Account Subscription from the left navigation menu on the primary Account View. Only Account Administrators have the ability to access the Account Admin section.
Once inside the Subscription page, you have the option to review your current plan, adjust your payment method and review your billing history. You can also quickly identify any Promo Codes that may be applied to your account and their expiration date.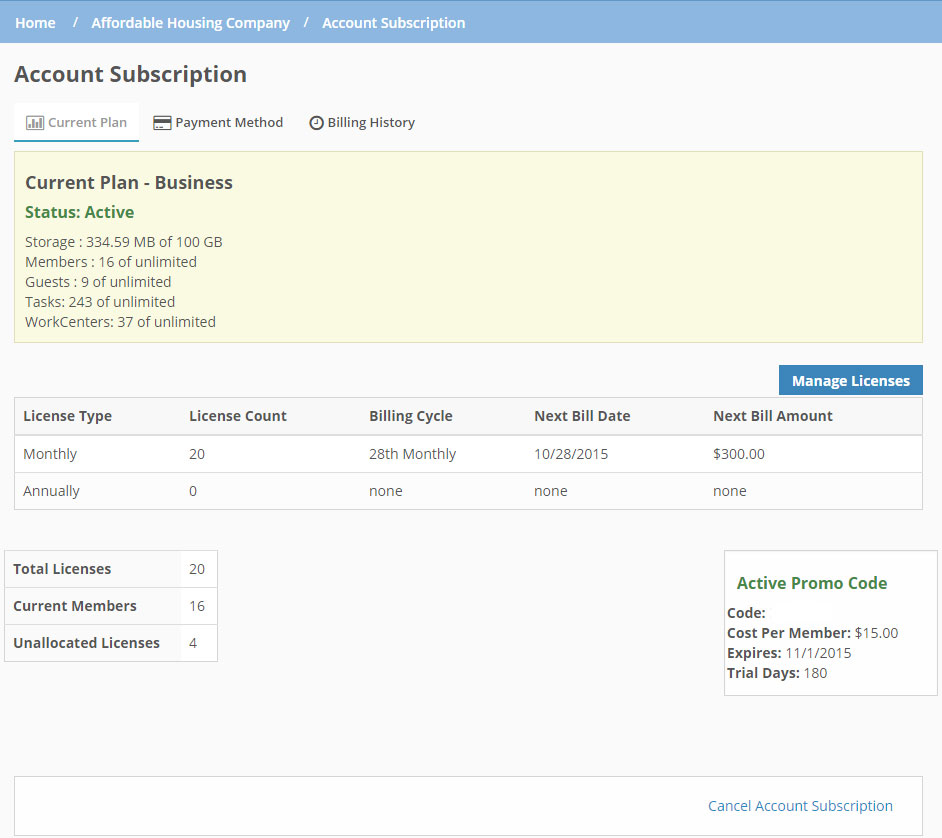 Note
The Account Subscription page is only available to Account Administrators. Any other users on the account without Account Administrator rights will not be able to view or change any information related to the Account Subscription.
Manage Licenses and Members
Procorem will never charge for guests. This is a commitment we make to our users to provide them complete flexibility to invite as many people to the system as they desire. Procorem does charge for Members which have a higher level of capabilities as compared to guests. For more on the difference between Members and Guests, please review the Security, Permissions, and Guests section of the Procorem Help Center.
On the subscription page you can quickly see the total number of paid license for your account and how many unallocated licenses, if any, you may have available. This information can be found at any time by selecting the "Manage Licenses" button from the primary Subscription page.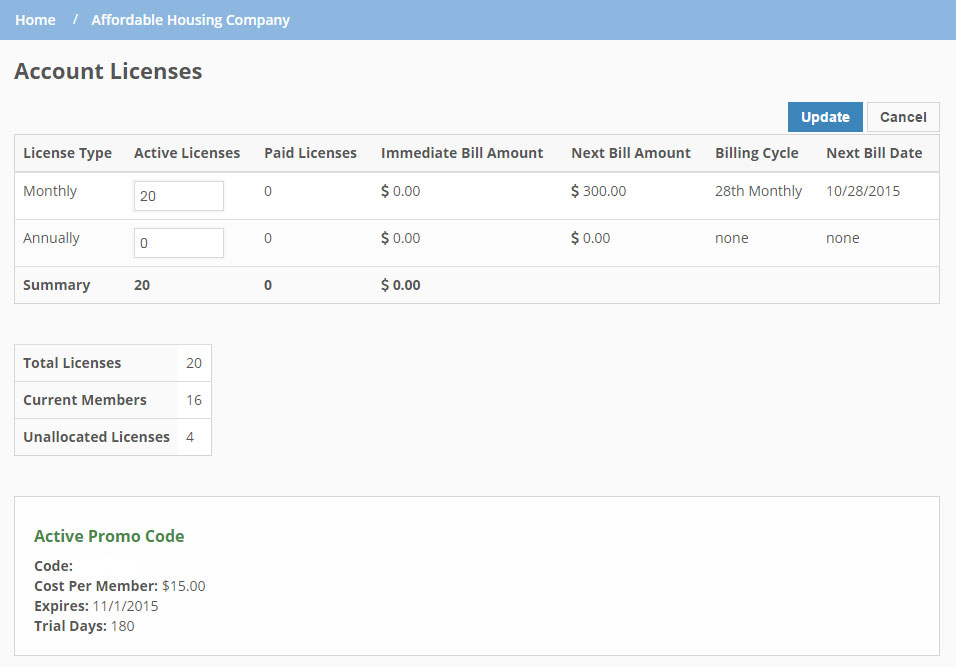 Tip
Depending on the project, you may want to add a few extra license for a short duration of time.  The Monthly License Type will ensure you can add and remove Members with complete flexibility.  Annual Licenses on the other hand work great for full time licenses which will last a year or more.  Annual license types get a two month discount as compared to monthly licenses.  Check out the Procorem Pricing page for more information.
Update Payment Information
If you should need to update your payment details at any time, simply head to the Account Subscription page and select the "Payment Method" tab.  Here you can update the payment name on account, email address, physical address, and credit card information.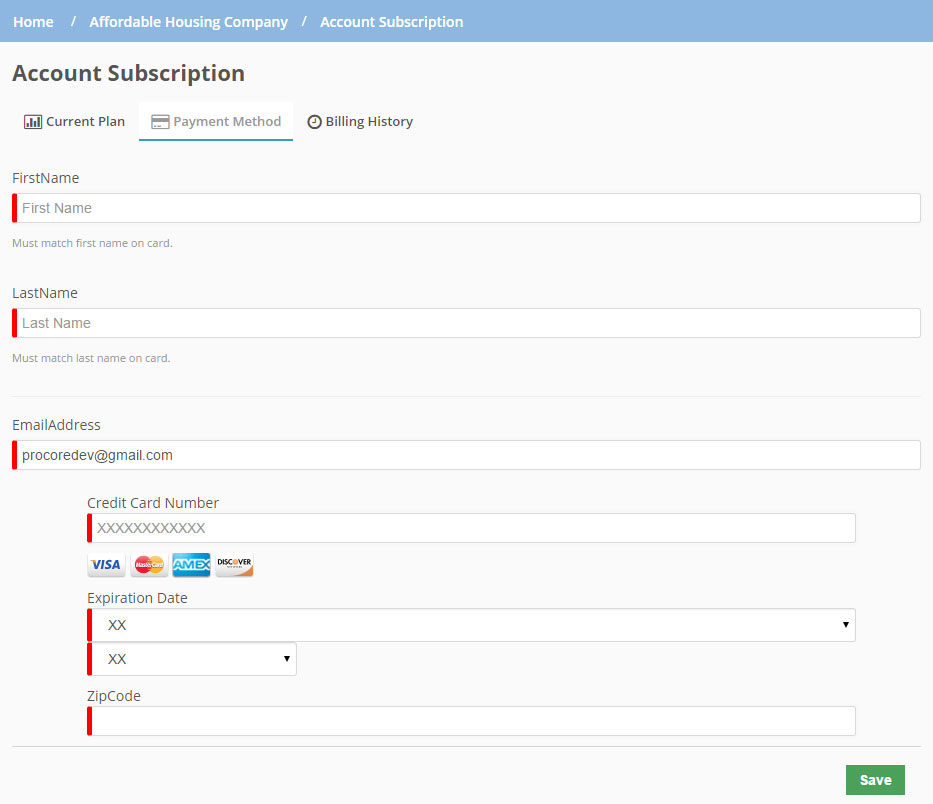 Account Administrators also have the ability to cancel an account. If you are sure you would like to fully cancel a particular Procorem account, you will find a link to do so in the bottom left hand side of the Account Subscription page. This will route you through a confirmation page as once done this cannot be undone.
Note
Often times you may just want to leave an account rather than canceling the entire account. If you are not the only Account Administrator, you can do this from the Leave Account link on the My Account screen under the account you would like to leave.