Release Notes: February 9, 2021
ProLink Solutions is pleased to announce a Procorem release, which includes the changes described below.
Updates to Bulk Template Publish Processing
As a Procorem Admin, you have the ability to quickly add tasks, comments, documents, folders, and collaborators to WorkCenters using Bulk Template Publish. With this release, all Bulk Template Publish processes will be scheduled for night time processing.
You will continue to set up the template publishing—the WorkCenter to use as a template, which items to import, and which WorkCenters to publish to—through the Bulk Template Publish screen.
Note
The advanced options for Import File Comments, Import File Versions, and Import Task Comments have been removed throughout Procorem (Bulk Template Publish, New WorkCenter, and Import WorkCenter screens).
Now when you click Import, your Bulk Template Publish job is queued for nightly processing. Procorem's nightly processing will complete as many jobs as possible, handled in the order the jobs were created, during the processing window. And if a job is started, Procorem will continue processing until the job is completed. If a job is not started before the window closes, it will keep its place in the queue for the next night's processing.
When you view the status on the Background Processes screen, Bulk Template Publish processes will show a Status of Scheduled while queued for processing. Click the down arrow next to the status to view details or to cancel the task.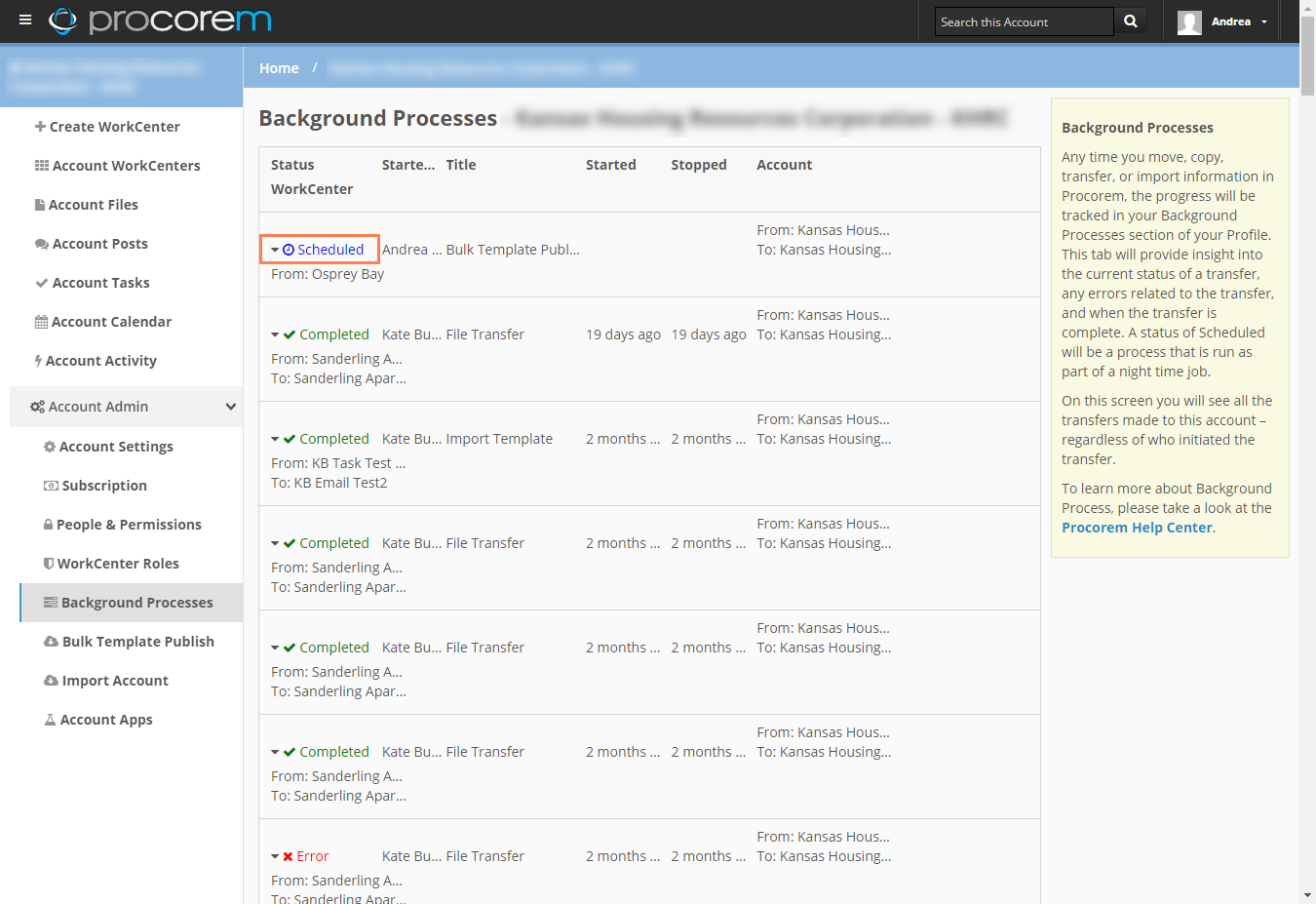 The maximum number of WorkCenters that you can publish to is 500. If you exceed that number, you will receive the following message.

We have also capped the number of collaborators, files, tasks, and posts to 20 items each. If your template exceeds these limits, you will receive the following message.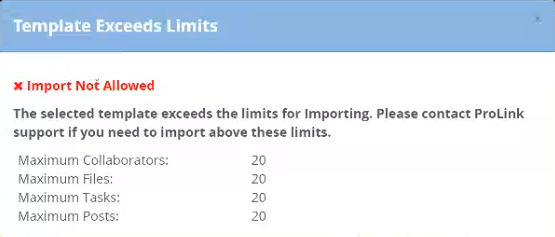 Note
These limits are also enforced on the Create New WorkCenter screen (Select Template section) and the Import WorkCenter (to an existing WorkCenter) screen.
When you visit the Account Tasks screen, you must now select the desired filters and click Apply Filter before you will see a list of tasks. This change results in an increased threshold for large data sets returned by the filtering.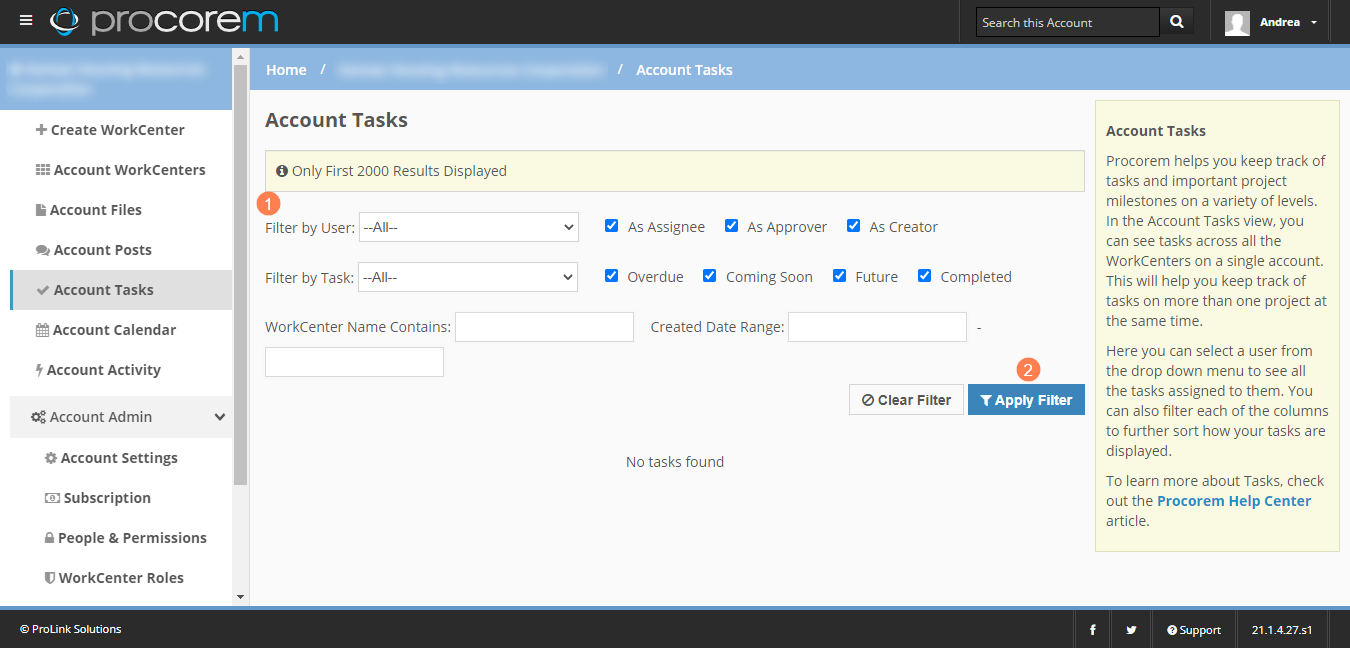 In some cases, users could access deleted files through a link or activity record. We have made changes so that users who attempt to access a deleted file will receive the message, "Sorry, the file you are trying to access has been deleted."