Release Notes: Quarter 3, 2022
ProLink Solutions is pleased to announce a Procorem release. You've come to the right place to review what's new. 
User Acceptance Testing (UAT) Build: July 18, 2022 (v22.3.3) and August 18, 2022 (v22.3.6)

Production Build: August 30, 2022
The release introduces the following new functionality.
New Advanced Option for File Versions
You can now replace existing files when using Bulk Template Publish (Account Admin) and Import from Template (WorkCenter Settings) functionality.
When you select the new advanced option, called Add New File Version, if a file in the import has the same name as a file in the destination folder, the import file will be added as a new version of the existing file. If the checkbox is cleared, then the system will skip the file during the import process.
Note that you must also select the parent option, Import Files and Folders, for the Add New File Version functionality to work.
The new version of the file becomes the active version, and the previous version remains available through the Versions tab in File Details.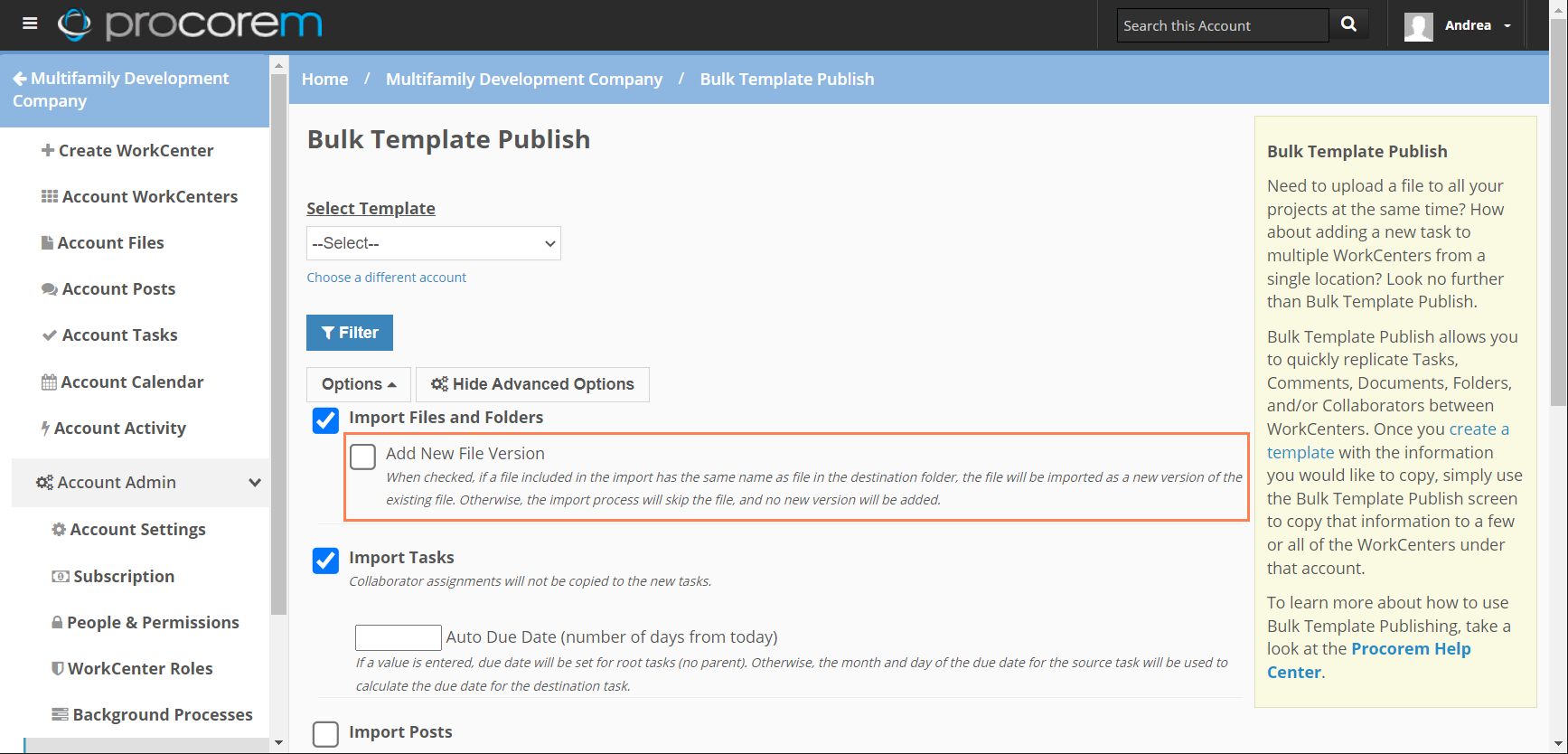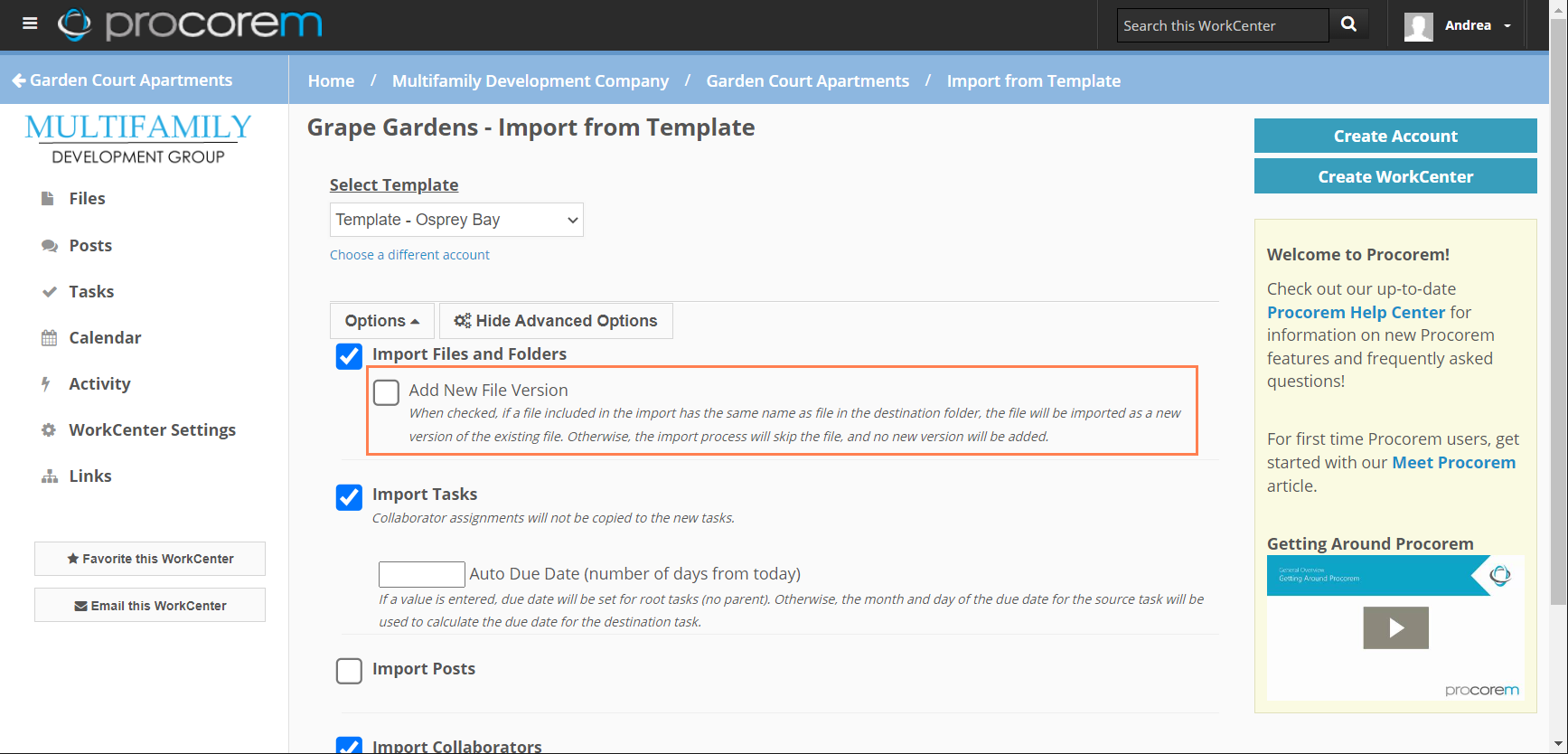 ProLink implemented code to improve performance:
Of the collaborator toolbar for WorkCenters with a large number of collaborators

For folder and file viewing on the Files page
After Google Chrome's recent update, the Files screen for some WorkCenters failed to load the folder contents. We made updates to correct this issue.
The Procorem includes two new tutorial videos to help you manage files and folders. See Files and Folders.
UAT Build: September 15, 2022

Production Build: September 22, 2022
Ticket 18888—We made a fix so that if an email with attachment(s) is sent to a WorkCenter, you can view and move the files around, as expected. The root and other folders are available in the popup.