Procorem Release Notes: December 11, 2018
ProLink Solutions is pleased to announce a Procorem release. The main changes are described below. 
Procorem now includes a button that toggles between hiding and showing the left menu, providing navigation and more screen real estate when you need it.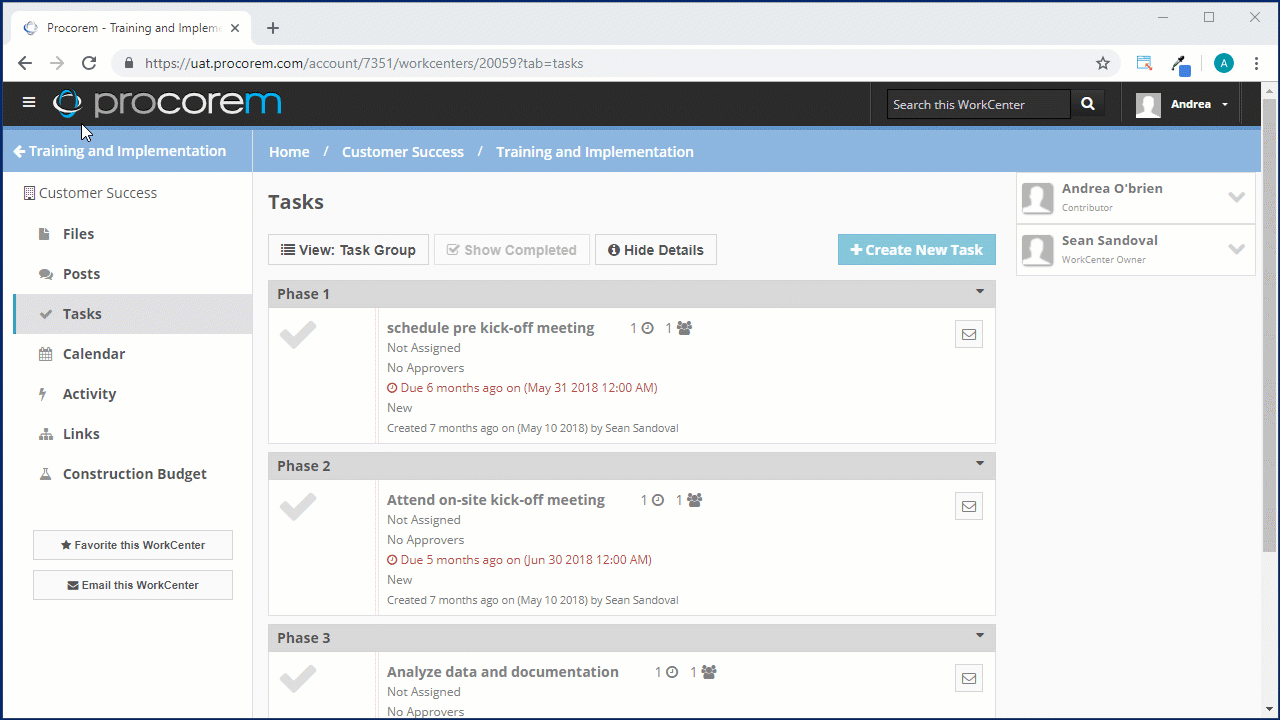 In addition, we addressed the following issues.
Ticket Number

Description

N/A

When a user was removed from Procorem, for example, because the original invitation used an invalid email address, the user's name continued to auto-populate when adding new collaborators to a WorkCenter.

Changes were made so that if you remove a user from all Procorem accounts, the user's name does not auto-populate as you type when adding collaborators. 

PLS Support Ticket 622

Account tasks were not showing all tasks assigned to a user.

We have fixed missing results on the Account Tasks page.

PLS Support Ticket 1284

In email replies to posts, attachments were shown at bottom of email.

Changes were made so that attachments are shown in the reply section of the email.