Release Notes: February 5, 2020 (v2.40.0.192)
ProLink Solutions is pleased to announce the following updates are available.
We added options to the Account Tasks screen so tasks may be filtered by Overdue, Coming Soon, Future, and Completed based on the value selected on Filter By user dropdown.  We also added the ability to search tasks by WorkCenter Name, Created Date Range, and to filter tasks with no assignees and/or approvers.

We also added Completed as a filter option on My Tasks.

Updates to Restart/Mark Task as Not Complete
We updated Tasks so when a task with dependent tasks is restarted, the Due Date fields can be updated.  A checkbox was added to the Restart Task window that says "Optional: Clear all dependent Tasks' due dates at the same time?" – if OK is selected on the window without checking the checkbox, the current task will be restarted and leave all dependent tasks as is.  If OK is selected in the window when the checkbox has been checked, the current task will be restarted and clear all due dates on dependent tasks.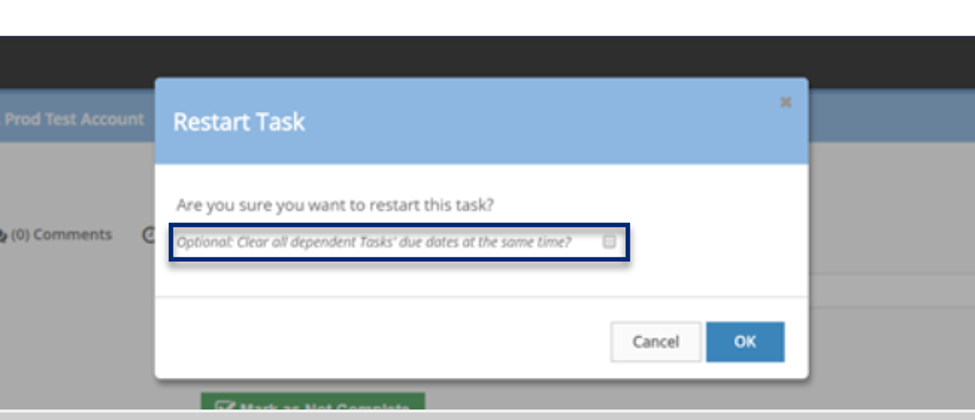 A checkbox was added to the Mark Task as Not Complete window.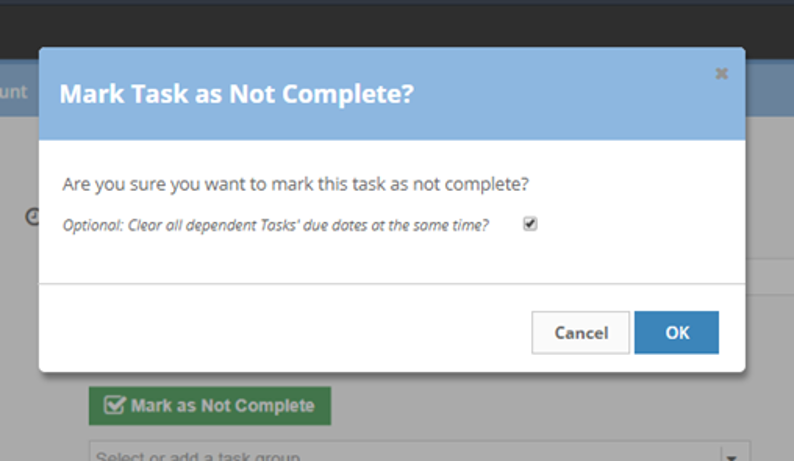 The window will only display if the task being restarted has dependent tasks.
People & Permissions Update
We added the ability to export members and guests at the account level.  On People & Permissions/Account People page, an Export button was added to export user information to a .csv export file.

We resolved an issue where the time would display the incorrect time zone on search results. We also fixed an issue some users experienced when trying to download file versions.